Custom Web Design and Development Company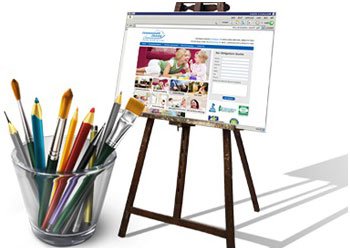 At Arvaan Techno-lab LLC, we understand the value that great website design is not limited at visually appealing website but it rather creates and represents a brand for a company which helps to generate leads and sales.
Arvaan Techno-lab's proven record of website design concept has achieved the milestone of assisting the companies as well as users to reach their goal of generating traffic and converting it to sales leads by custom website design.
Our team is capable enough to provide excellence in website designing to every client who approaches us with a blend of intelligent development and designing with a fully customization solution. Arvaan Techno-lab team takes each project as a challenge and with our experts we ensure that each website design work thrives in today's competitive market.
What is offered at Arvaan Techno-lab LLC?
Arvaan Techno-lab's custom website design offers flexibility according to each needs or requirements. Features which we offer for Custom Website Design are: –
Div based
Table Less coding
Quick website loading time
CSS designs support
Optimization with multiple browser support
Best class layout and structuring
Custom and world class menu as well as homepage layout
Form Design support
Most of all Arvaan Techno-lab LLC offers the 3C's for every business -
Custom designs as per business needs
Competitive edge through custom and robust design
Cost-effective solution
Start your custom website design with Arvaan Techno-lab by hiring our expert team of designers.